Sweden is the proud birthplace of both traditional snus, which contains tobacco, and innovative Tobacco-Free Nicotine Pouches. However, it is worth noting that flavor preferences in Sweden may differ from those in other countries, influenced by factors such as climate, consumer demographics, and traditional tastes. Swedish consumers, in particular, are well-versed in the realm of flavored Nicotine Pouches and have likely found their favorites through sampling an array of manufacturers, flavors, and formats.
With this in mind, we invite you to delve into our article, where we explore the most popular Nicotine Pouches used in Sweden. By discovering the diverse array of flavors and brands available, you may just uncover your next go-to pouch
The Evolution of Flavored Nicotine Pouches in Sweden
As is common with any new product on the market, it takes time for Nicotine Pouches to be fully explored in terms of their various strengths, flavors, and formats. Fast forward to 2023, and we now have a plethora of options to choose from. From the diverse range of flavors available to the variations in format and manufacturers, each brand takes a unique approach to crafting its product, ensuring a wide selection to suit all preferences.
In the early days of Nicotine Pouches, options were limited and, frankly, aside from mint, flavors often had an artificial, chemical aftertaste. Fortunately, in today's line-up, the flavor profiles have improved dramatically and now boast a more natural taste, regardless of the flavor you choose.
Perhaps as a result of the earliest days of Nicotine Pouches in Sweden, mint-flavored pouches are still one of the biggest sellers. In Swenicos' selection of Mint flavored Nicotine Pouches, you will also find different takes on the flavor such as Velo Ice Cool, Velo Mint, or Velo Freeze.
Swedes' Go-To Nicotine Pouches
With Mint being a flavor in the lead, it's not always the go-to flavor for every Swede. With the evolution of flavor new favorites have hit the market too. Below we have listed a few popular Nicotine Pouch flavors often purchased in Sweden.
ZYN Espressino Mini Dry
Coffee is a big thing in Sweden, and Zyns' take on the traditional brew is definitely a success in Sweden. The sweet flavor of Espressino really captures the coffee aroma in a naturally sweet flavor. For you that like to pair your morning brew with a fitting Nicotine Pouch – The Zyn Espressino is definitely a must-try, available in the strength 2/4 or 4/4.
VELO Liquorice Slim Strong
A popular flavor in Sweden is the controversial Liquorice aroma. Swedish candy, inspired by our neighbors in Finland, often has a wide selection of flavors – but Liquorice is definitely a big favorite. That's why VELO offers this Swedish delicacy which tends to be either a favorite or something you are glad to have tried once.
XQS Fizzy Cola
The most consumed soda worldwide is Coca-Cola. The recognized flavor has been tried by almost every human on earth today and is definitely a big favorite amongst many when it comes to soft drinks. That's why XQS introduced their Fizzy Cola flavor which has a flavor of concentrated Coca-Cola.
SHIRO Sour Red Berry Slim #06
Sweden is a very stretched-out country with a lot of forests. Luckily, in the forest, hidden flavors of berries with both sour and sweet flavors can be found. The SHIRO Sour Red Berry is an excellent take on sour berries and is a hit for those who seek a fruity flavor experience.
XQS Blueberry Mint
Blueberries are the hidden blue gem in the forest and a big favorite berry by Swedes. Often used to make jam, spark on top of oatmeal, together with ice cream as a dessert, or just to eat raw – blueberries are a berry frequently used by Swedes. That's why XQS introduced this blueberry-flavored Nicotine Pouch together with mint.
ZYN Citrus Slim
Nothing beats a true summer vibe like Citrus.
The ZYN Citrus is a popular nicotine pouch to use as a go-to and not just a nicotine pouch flavor that is nice for a change every once in a while. The refreshing flavor is a true favorite, and it's easy to understand why.
Killa Niclar Flash Melon
Occasionally, it's refreshing to switch things up from the usual go-to flavors. One popular option is a flavor that may be too intense to indulge in regularly but serves as a pleasant divergence from the standard choices. The Killa Melon is a prevalent selection in this category, providing a tropical taste of melon and the essence of summer.
Swedes' Favorite Nicotine Pouches in Conclusion
In summary, it's clear that Swedes tend to gravitate towards familiar tastes when it comes to Nicotine Pouches, be it sweet, sour, strong, or minty flavors. However, to break up the monotony, a popular trend is to switch up their go-to pouch with something unexpected. When exploring different Nicotine Pouch flavors, we suggest starting with ones that you already enjoy and then expanding your horizons with more unusual and exciting options that may surprise you.
By stepping outside of your comfort zone and trying new and unexpected flavors, you may discover a whole world of enjoyable and unique experiences that you never knew existed. At Swenico, we offer a diverse range of Nicotine Pouch flavors to cater to all tastes, from the classic to the innovative. So why not take a chance and try something new today?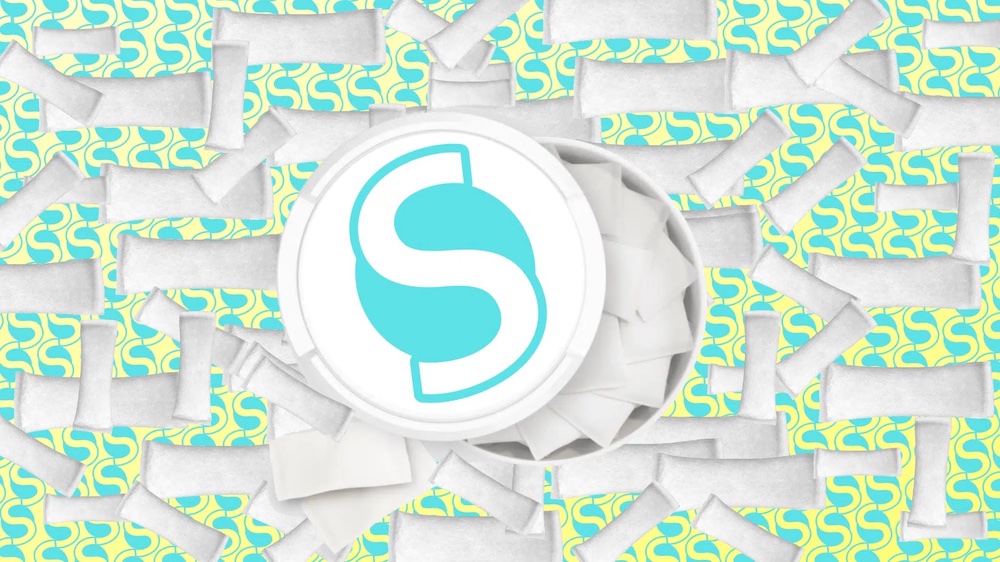 Discover All Nicotine Pouches
We invite you to explore our store and discover the vast array of flavors, strengths, and formats we offer. If you require assistance in selecting your next nicotine pouch, please do not hesitate to contact our customer support team, who will be delighted to guide you through the diverse options available.