Nicotine pouches are available in multiple different shapes and sizes to suit various needs and preferences. Some manufacturers offer their pouches in all shapes while other manufacturers might only focus on certain specific shapes.
In this article, we will go through all the different shapes nicotine pouches come in to help you find the format that fits you best.

Portion/Large/Normal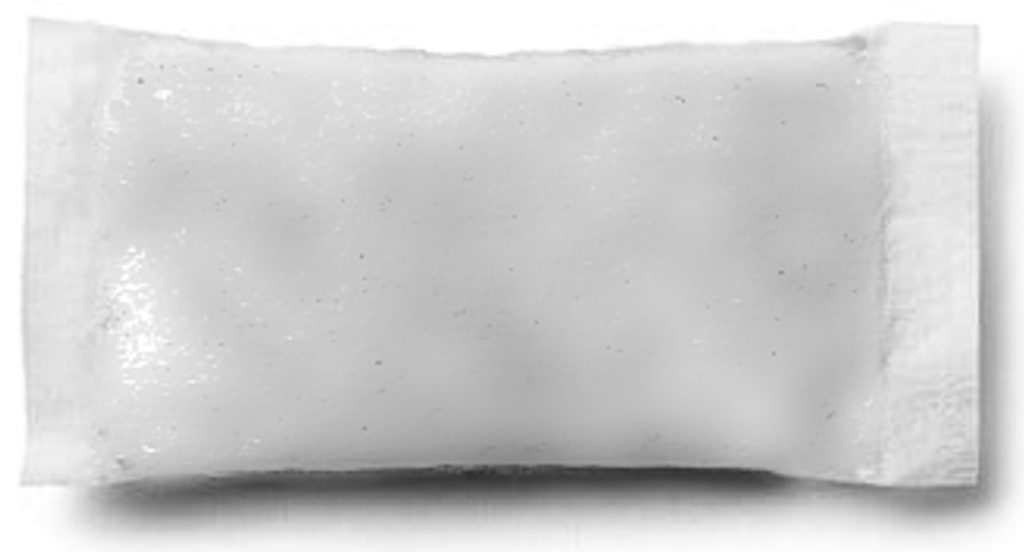 All-white portion, also known as "large" is the largest format of nicotine pouches. This format resembles the classic format that tobacco snus uses. This format is larger than all the others and is best suited for experienced users or individuals who like a pouch that has a larger presence under the lip.
For experienced users, these pouches tend to be visible when placed under the lip. Large pouches can weigh up to 1 gram per portion. The fact that the pouches are larger means that they have more content and therefore tend to last longer, both in terms of taste and nicotine.
Something that many don't think of when looking at different formats is that the larger pouch you choose, the longer it tends to last. Generally, it is said that large pouches maintain their flavor for up to an hour. Especially experienced users usually choose large formats but it can also be a popular option when you are alone and don't require a pouch that is discreet, for example when talking to someone.
Large pouches usually weigh between 0.65 and 1.1 grams.
Slim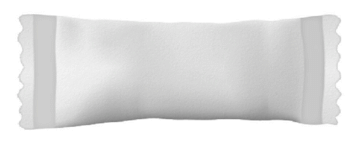 Slim is the most common type of pouch size among nicotine pouches. Slim pouches are as long as large pouches but they are not as wide, making them sit considerably more discreetly under the lip.
Since slim pouches are slightly smaller than large pouches, their shelf life is somewhat shorter than for large pouches. Generally, slim pouches can last between 20 and 45 minutes, depending on the manufacturer.
Since this is the standard size among nicotine pouches, it is available in an endless variety of nicotine strengths and flavors.
The fact that slim pouches are elongated makes them very discreet and can be used anytime, anywhere. This is the most common and popular "standard" size that manufacturers use for nicotine pouches. Slim pouches usually weigh between 0.7 and 0.9 grams.
Super slim

Super slim is a considerably rarer format but something that some manufacturers focus on. Super slim pouches are as long as both large and slim pouches, but they are much skinnier.
This gives the advantage of them lying very slim and discreetly under the lip, which is appreciated if you need a pouch that is discreet.
Although super slim pouches are relatively rare in the market, they are incredibly popular among those who use them and will definitely increase in popularity and availability in the future for this reason. Super slim pouches combine the advantages of a discreet pouch with long-lasting effectiveness. Super slim pouches normally weigh around 0.5 grams.
Mini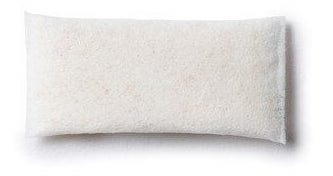 Mini is the smallest portion size among nicotine pouches. These pouches are smaller in both length and width and for that reason, they stay very discreet under the lip. Whether you are a beginner or an experienced snus user, these will stay very discreet under the lip which can be especially practical in certain situations such as during meetings or presentations.
Most manufacturers make pouches in mini format. Some manufacturers offer all of their nicotine pouches in slim and mini format side-by-side, while others may only have a few mini pouches to choose from. Mini pouches are so small that they tend to be forgotten by those who use them.
They are really ideal when you want a nicotine dose but without it being noticeable. Due to the smaller size of mini pouches, they tend to have a slightly shorter shelf life, about 30 minutes. Mini pouches usually weigh between 0.3 and 0.5 grams.
Weight is another important factor
The weight of the pouch is another factor that can be good to know. Of course, the format will play a central role in how the pouch feels under the lip and how clearly visible it is.
But how full the pouch is will also affect how big it is and how it feels, regardless of format. A full pouch will be perceived as larger and will be more visible when you have it under your lip. The most important thing to look at here is therefore the weight of the pouch.
You can find the pouch weight on the back of the can, or of course, in the product specifications if you are shopping online. Shiro slim, for example, has a weight per pouch of 0.6 grams. Velo slim, however, has a weight of 0.7 grams per pouch, and Skruf slim a weight of 0.72 grams. Although there is only a few grams difference between the different pouch if you compare the same format, it can still be a noticeable difference.
Reasons for choosing different sizes and formats
There are several reasons why different bead sizes exist side-by-side. Some people only use one size, while others use different bead sizes for different occasions.
When you want to be discreet
Super-slim, slim, and mini are ideal pouches when you want to be discreet. The smaller the portion, the more discreet your snus use will be.
A mini pouch will be practically invisible to your surroundings, which can be a benefit in many situations. On other occasions, such as when you are at home, you may want to choose a large pouch that has a larger format, feels more underneath the lip, and is longer lasting.
The nicotine effect
Generally, the bigger the pouch, the longer it will release nicotine into the bloodstream. Smaller pouches are therefore ideal when you only want to keep them in for a shorter period of time and then take them out. A bigger pouch may be a good fit when you're at home, working independently, or in your spare time.
Your lifestyle
The format of the pouch you choose will depend a lot on your lifestyle. If you work from home and don't have any major need to be discreet with your nicotine pouches, you may choose a slim or large format.
However, if you are frequently in meetings, giving presentations, etc., it may be more practical to choose a mini-pouch. With that said, many people choose to have multiple formats at home, which allows them to choose a pouch depending on the occasion.