Are you familiar with nicotine products or specifically, nicotine pouches? If so, you may be interested in trying a stronger option that provides a more intense nicotine kick. Keep in mind that the strength of the kick will depend on your personal tolerance to nicotine. If you are looking for a stronger nicotine alternative, we have good news! We have put together a list of strong nicotine pouches from selected manufacturers that you may find appealing. This list can help you discover new options and find the product that best suits your needs.
What Defines Strong Nicotine Strength?
It's important to note that when it comes to nicotine pouches, the intensity or strength of nicotine can be easily identified by a common system of dots used by manufacturers. This system allows consumers to quickly determine the nicotine content of each pouch.
In this compiled list, we have included nicotine pouches with a strength equal to or greater than 10mg per pouch. These pouches are often marked with 3 or 4 dots, and in some cases, even 5 dots on a scale of 4 or 5. By using this system, you can easily find nicotine pouches that meet your desired level of nicotine intensity.
VELO Ice Cool Mint Strong Slim (9,8mg)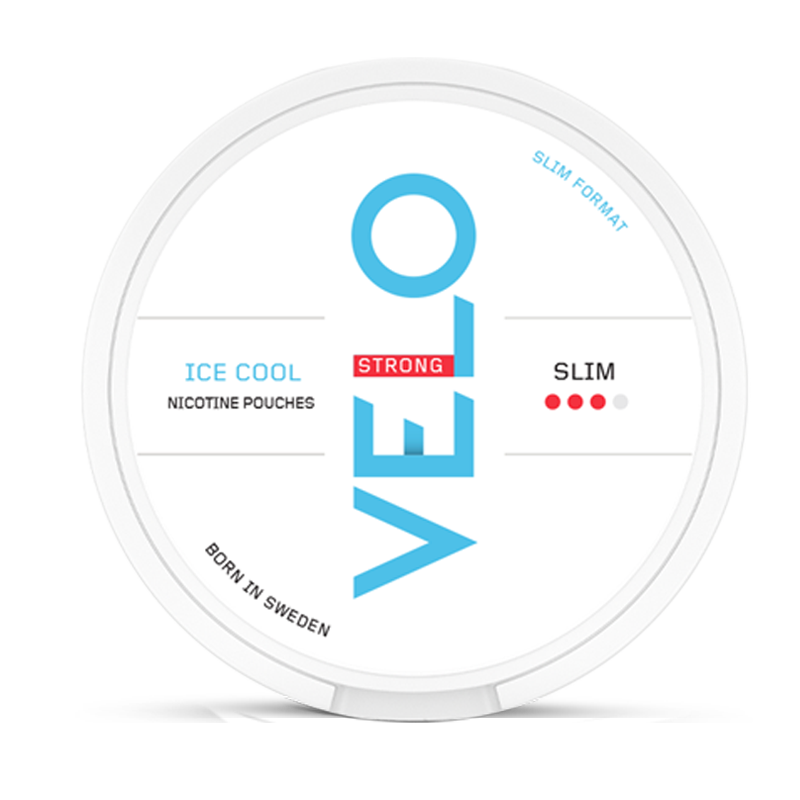 VELO Ice Cool Mint is a popular nicotine pouch among consumers for a couple of reasons. Firstly, it has an intense mint flavor that many people find appealing. Secondly, it has a relatively high nicotine strength at 9.8mg per pouch. It's worth noting that the mint flavor can enhance the experience of nicotine strength. This means that you may feel the effects of the 9.8mg nicotine strength more strongly than if you were using a pouch with a different flavor but the same nicotine content. If you are a fan of mint and looking for a nicotine pouch with a strong kick, VELO Ice Cool Mint may be a good option to consider.
More Intense Mint Flavors from VELO
Mint is undoubtedly one of the most popular flavors for nicotine pouches, and VELO has created a range of options to cater to different preferences and nicotine strengths. However, if you're looking for a stronger alternative or a different take on the classic mint flavor, we have three recommendations for you to consider:
It's worth noting that VELO offers a range of other flavors with high nicotine strength besides mint. If you're interested in exploring their other options, you can find them in our webshop at Swenico. We offer a variety of VELO nicotine pouches in different flavors and strengths to suit your needs and preferences. Don't hesitate to check out our selection and find the perfect nicotine pouch for you.
---
XQS Fizzy Cola Strong (10mg)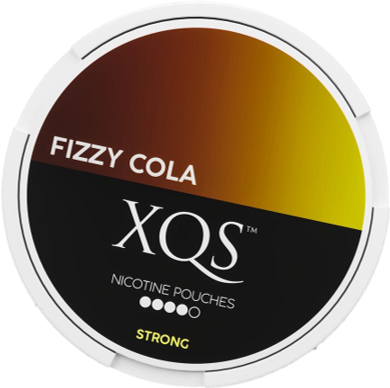 If you're looking for something more adventurous than mint, XQS offers a range of innovative nicotine pouches with higher nicotine strength. One flavor that stands out is Fizzy Cola, which tastes just like the beloved carbonated beverage in a more concentrated format.
The pouches are designed in a slim and moist format, which provides an instant burst of flavor and a nicotine kick. This makes it an exciting option for those who want to try something different from traditional flavors.
More Adventurous Flavors from XQS
If you're looking for even more exciting flavors beyond Fizzy Cola, XQS offers a wide selection of options to choose from. Some notable flavors include Black Cherry, which has a rich and fruity taste, Tropical, which offers a blend of exotic fruit flavors, and Pipe Candy, which provides a sweet taste, all of which have a nicotine strength of 10mg per pouch.
---
ZYN Citrus Slim Strong (9,6mg)
One of Swenico's best-selling nicotine pouches is a refreshing summer-inspired flavor of citrus. This pouch offers a unique blend of citrus flavors that provides a burst of freshness, with an undertone of sourness that adds an extra level of excitement. Designed in a slim and stronger format, this nicotine pouch provides a more intense nicotine kick than traditional options. It's perfect for those who want to experience a refreshing citrus flavor while also getting a strong nicotine hit.
More Exciting Flavors by ZYN
If you're looking for more exciting nicotine pouch flavors with a strong nicotine kick, ZYN offers a range of options beyond Citrus. Some notable flavors include Spearmint, which has a fresh and minty taste, Apple Mint, which offers a blend of sweet and refreshing flavors, and Ginger Blood Orange, which provides a unique combination of spicy ginger and sweet blood orange, all carry the nicotine strength of 9,6mg per pouch.
---
ACE Cool Mint (10,4mg)
If you're a fan of mint-flavored nicotine pouches, Ace Cool Mint is another option that you might want to try. This nicotine pouch offers a refreshing and cooling mint flavor that is both satisfying and invigorating.
With a nicotine strength of 10.4mg per pouch, Ace Cool Mint provides a strong nicotine kick that can help curb your cravings and provide a more satisfying experience.
More Stronger Nicotine Pouches from ACE
If you're interested in trying more strong nicotine pouches from ACE, we at Swenico highly recommend their Green Lemon and Eucalyptus nicotine pouches. The Green Lemon flavor offers a zesty and refreshing taste that is perfect for those who enjoy citrusy flavors. With a nicotine strength of 10.4mg per pouch, it provides a satisfying kick along with a burst of flavor. The Eucalyptus flavor, on the other hand, offers a more distinctive taste that is both refreshing and invigorating. With its strong menthol and eucalyptus notes, this nicotine pouch is perfect for those who prefer a more intense and cooling sensation.
---
Lundgrens Rimfrost Large Extra Strong (10mg)
Although Lundgrens is typically known for its traditional tobacco snus, they have recently expanded its offerings with the release of three new flavors in its tobacco-free nicotine pouch line. One of these flavors is Rimfrost, which is Lundgrens' take on an intense and refreshing mint flavor.
Lundgrens Dunge & Äng Flavor
The names of the two new flavors from Lundgrens, Dunge, and Äng, are strongly associated with the Swedish environment, and they both offer unique takes on the country's forests with hints of wild berries.
---
More Selected Super Strong Nicotine Pouches
Our goal at Swenico is to provide our customers with a diverse range of options from various manufacturers in terms of flavors and strengths, ensuring that you can find a nicotine pouch that meets your requirements and needs. We understand that discovering new nicotine pouches can be a challenge, and in addition to the previously recommended flavors from different manufacturers, we would like to highlight a few more options that we believe are definitely worth trying.
---
Strong Nicotine Pouches in Conclusion
It's important to keep in mind that nicotine pouches with higher nicotine content are typically designed for experienced users of nicotine products. If you're transitioning from smoking to using nicotine pouches, be aware that the nicotine hit might feel stronger than what you're used to with tobacco cigarettes. As a result, we advise only experienced nicotine pouch users to try stronger options.
If you have any concerns about the nicotine strengths of our products, don't hesitate to contact our customer support team. They're always happy to help you out.