Swedish Match owns ZYN, the company's first brand dedicated solely to tobacco-free nicotine pouches. ZYN has been in the market since 2016 and is one of the oldest nicotine pouch brands available.
Given that Swedish Match, a leader in the snus and oral nicotine industry founded ZYN, it is no surprise that the brand has gained popularity. ZYN is the most popular nicotine pouch brand in the US and has a strong market position as the first brand introduced in the country. The brand is recognized globally for its top-notch products and extensive range of flavors and strengths, catering to various preferences and occasions.
Complex & Unique Flavors from ZYN
ZYN, being a pioneer in the tobacco-free nicotine pouch industry, has acquired the skill to perfect various flavors, which can be a daunting task. Among different manufacturers, the Mint flavor is a common choice, as it is relatively simple to master. With its refreshing taste, mint can easily blend with other flavors to create the perfect combination. However, blending complex flavors such as berries, fruits, or elements from popular drinks is a greater challenge. It requires expertise to create a balanced flavor without an overpowering, artificial taste. ZYN has demonstrated its mastery of this skill through its impressive selection of unique and intriguing flavors.
ZYN Nicotine Pouches Strength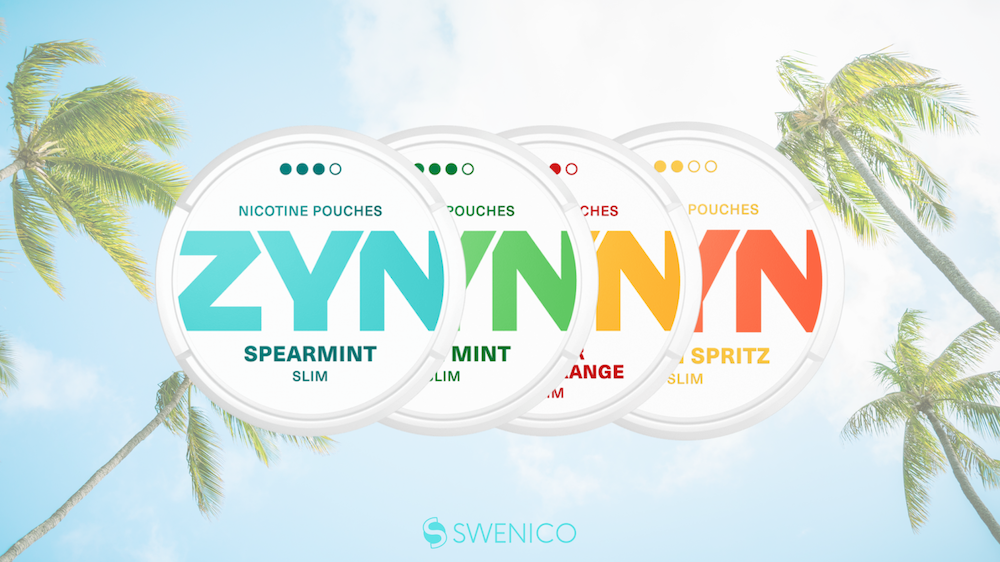 ZYN caters to a wide range of nicotine consumers by offering both milder and stronger nicotine pouches. This ensures that everyone can find a suitable product in their range of flavors, as many of them are available in both mild and strong versions.
Experienced nicotine users can opt for ZYN's stronger nicotine pouches, which deliver a more robust kick, while those who face restrictions on importing nicotine pouches, such as in Canada, can opt for the milder versions. Additionally, consumers who prefer a milder nicotine buzz can also benefit from the lower-strength nicotine pouches.
ZYN Nicotine Pouch Formats
Zyn has decided to go for two different formats of their pouches: Mini and slim.
ZYN Slim Format Nicotine Pouches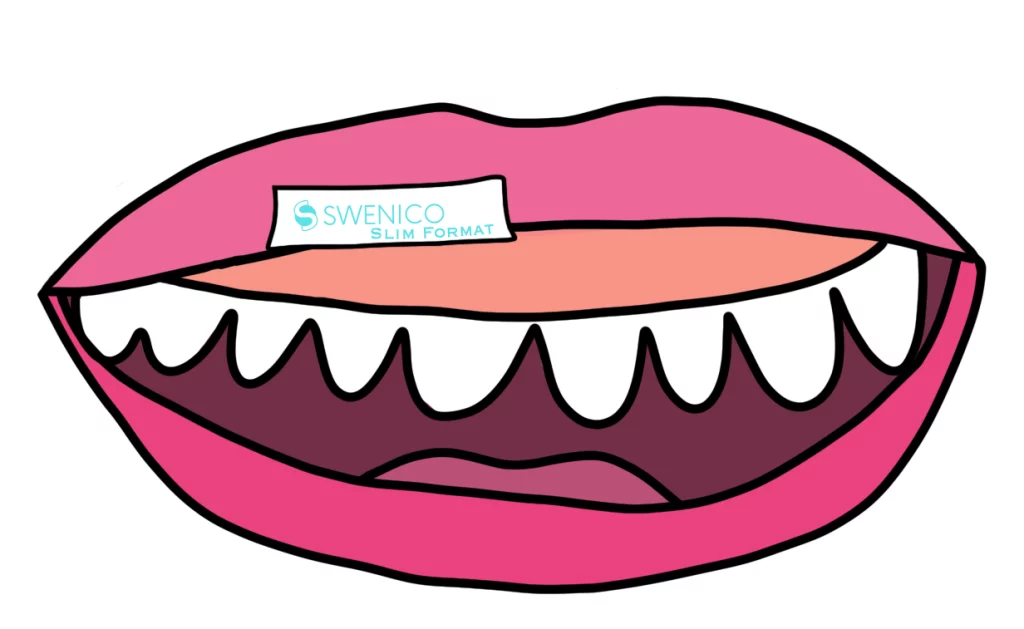 The slim format of nicotine pouches is the most sought-after format on the market and is widely available. These pouches are slim and elongated in size, allowing them to fit comfortably and discreetly under the lip. The slim format is a balanced alternative between the large/normal size and the super-slim format, offering both discreetness and an excellent user experience.
Slim pouches have the same length as large-format pouches, but their slimmer profile prevents them from extending further down the lip, thus making them more discreet. Despite their slender design, slim pouches do not compromise the user experience, making them a popular choice among nicotine consumers.
ZYN Mini&Mini Dry Format Nicotine Pouches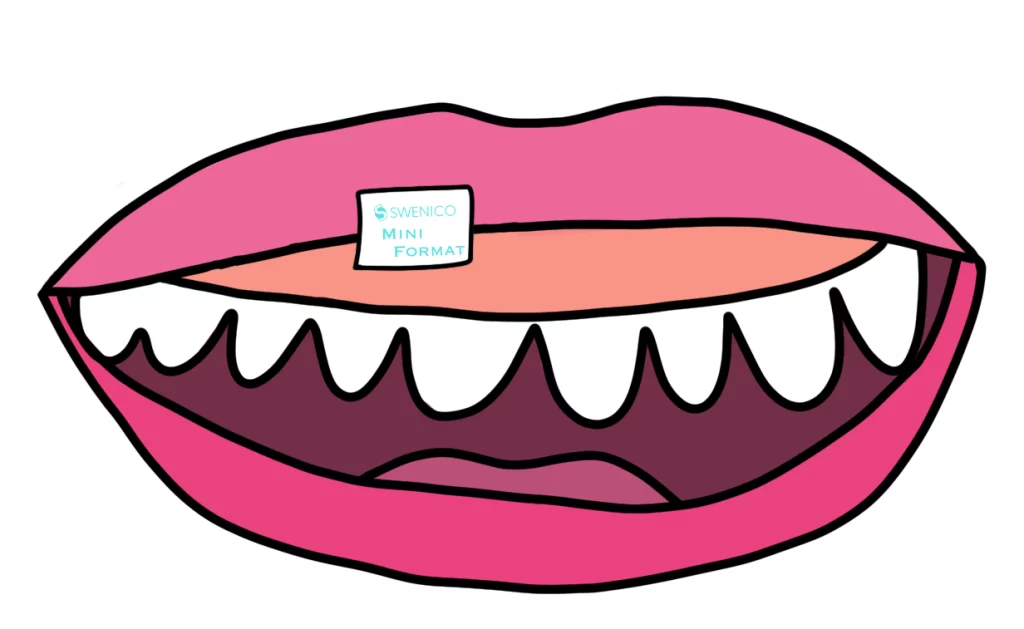 The Mini size represents the smallest available pouch size for nicotine pouches, making them inconspicuous when placed under the lip due to their reduced length and width. The discreet nature of these pouches makes them suitable for both novice and seasoned snus users, particularly in situations like meetings or presentations.
Zyn offers Mini dry nicotine pouches in addition to the standard mini format. These pouches are also small in size, ensuring discretion during use. The main difference is their moistness level, as they are almost completely dry, with little to no drip. Mini dry pouches are ideal for individuals who want a completely discreet experience without risking any drip.
Popular Flavors from ZYN
As previously mentioned, ZYN has been manufacturing tobacco-free nicotine pouches for a long time, and their experience has led to expertise. Let's categorize ZYN's flavors into three categories and share our top 4 picks in each category below:
ZYN Mint Flavors
The mint flavor is perhaps the most classic and traditional flavor when it comes to nicotine pouches, and it's no coincidence that ZYN's mint flavors are among their bestsellers. The refreshing and sometimes tangy flavor of mint is difficult to grow tired of, making it a popular choice for frequent consumption without losing its appeal.
ZYN Fruity Flavors
One of the most beloved tastes, particularly in the summer season, are fruit and berry flavors. Their combination of sweetness and tanginess, sometimes blended together, makes them an ideal choice for scorching hot days.
ZYN Surprising Flavors
Undoubtedly, with their profound expertise, ZYN offers a range of nicotine pouch flavors that could be classified as either a "wild-card" – you either adore it or detest it. Here are four unconventional and favored Swenico options from ZYN that are worth exploring:
ZYN Tobacco-Flavored Nicotine Pouches
Despite being a manufacturer of exclusively tobacco-free nicotine pouches, ZYN has managed to create flavors reminiscent of traditional tobacco snus. If you are interested in experiencing the world of tobacco snus in a tobacco-free form, these pouches are certainly worth experimenting with.
ZYN Nicotine Pouch Flavors in Conclusion
ZYN offers an impressive range of flavors categorized into Mint, Fruit, Outside the box, and Traditional tobacco flavors according to us, ensuring that there's a flavor to suit everyone's taste. At Swenico, you can find all of these pouches available for purchase. If you have any questions about ZYN or any other products, please don't hesitate to contact our customer support team for assistance.