ZYN is one of the leading and most popular brands of nicotine pouches. It is also one of the first brands in the nicotine pouch segment.
ZYN was founded by Swedish Match, the world's largest snus manufacturer that owns a large number of different snus brands in the market. As Swedish Match saw an increased demand for tobacco-free snus, they saw the opportunity and need to create a new brand dedicated to the nicotine pouch segment, and the result was ZYN.
About ZYN Nicotine Pouches: Background and History
Initially, ZYN was only launched in the United States but on December 13, 2016, Swedish Match announced that the product would also start being sold in Sweden. At that time, ZYN was already being sold in over 4,000 stores and in eleven states in the USA.
Initially, ZYN was only sold in Swedish Match's own stores in Stockholm and Gothenburg but was widely launched in the retail trade in March 2018. Today, ZYN is sold in most stores around Sweden that sell nicotine pouches, and of course online.
With the launch of ZYN in Sweden, Michaela Bergström, the brand manager for ZYN, stated the following:
With its launch in Sweden in 2016, ZYN is one of the oldest brands of nicotine pouches on the market. Additionally, ZYN was already available in the American market as early as 2014, making it definitely one of the oldest brands in the market.
ZYN's predecessor was Swedish Match's product Omni, which was Swedish Match's first white snus. Omni was launched on June 13, 2016, and was Swedish Match's white snus. The difference between Omni and ZYN, however, is that Omni contained a certain amount of tobacco. ZYN, however, discontinued the product line and Swedish Match then referred to ZYN as the closest replacement alternative.
ZYN is a brand that only manufactures white nicotine pouches and is completely free of tobacco.
ZYN Nicotine Strength
ZYN nicotine pouches are available in several different nicotine strengths to accommodate various preferences. Upon its launch in Sweden, ZYN only had two nicotine strength options, 0.3mg or 0.6mg.
In 2019, ZYN updated the strength symbols on their cans, replacing round circles with a numerical scale from 1 to 4, with 4 being the strongest. Today, ZYN uses round "dots symbols," but with the same scale, ranging from 1 to 4. Additionally, ZYN added an option with five dots for their mini-dry variant, which is an extra strong option.
The nicotine pouches with a four or five on the scale and are the strongest are reserved by ZYN for their mini-dry format. The reason for this is that it is not just the nicotine content that determines the perceived nicotine strength of a nicotine pouch. The PH value and the humidity also affect the nicotine experience.
The strength system represents the following nicotine amount:
One dot: 1.5mg per pouch (Mini-dry)
Two dots: 6.5mg per pouch (slim) and 3mg for Mini-dry
Three dots: 9mg per pouch (slim)
Four dots: 6mg per pouch (Mini-dry) and 11mg for Slim
Five dots: 9mg per pouch (Mini-dry)
What Does ZYN Nicotine Pouches contain?
The list of ingredients may vary slightly depending on the flavor. However, the ingredients are the same for all ZYN products at their core.
The ingredients for ZYN Spearmint Slim Strong are as follows:
Ingredients: water, filler (E 460), plant fiber, moisturizing agent (E 422), acidity regulator (E 500, E 509), salt, flavors, nicotine, emulsifier (E 471), sweetener (E 950).
For example, ZYN mini-dry does not contain a moisturizing agent (E 422) as it is a completely dry pouch. Instead, these contain stabilizing agents (E 463) and stabilizing agents (E 463).
ZYN is manufactured in the Swedish Match factory in Kungälv.
ZYN Flavors
ZYN was first launched in Sweden in 2016 with two flavors: Cool Mint and Citrus.
On September 2, 2019, ZYN introduced two new flavors, Espressino and Lemon Spritz. Since then, ZYN's range of flavors has grown and will likely continue to do so in the future.
ZYN Gold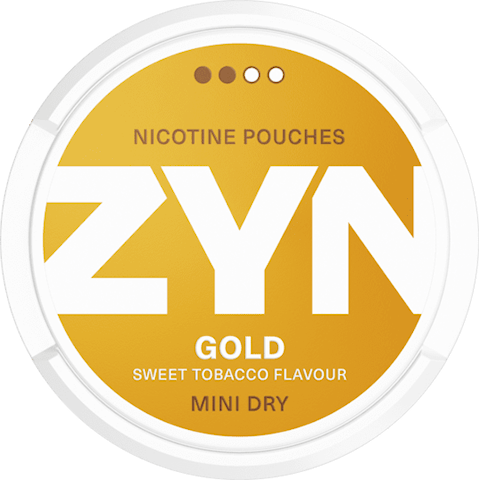 ZYN Gold boasts a flavor profile that is intended to emulate the taste of classic tobacco snus. It boasts a well-rounded character with a flavor of air-dried leaves and a hint of cedar.
ZYN Black Cherry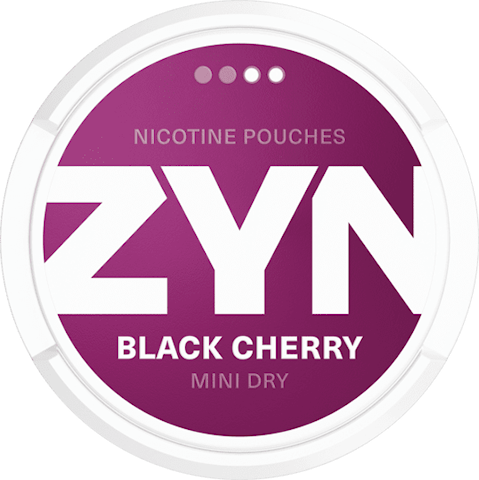 ZYN Black Cherry boasts a rich, dark cherry flavor infused with hints of honey and almond. This unique flavor profile creates a satisfying taste experience for those who enjoy fruitier nicotine pouches.
ZYN Apple Mint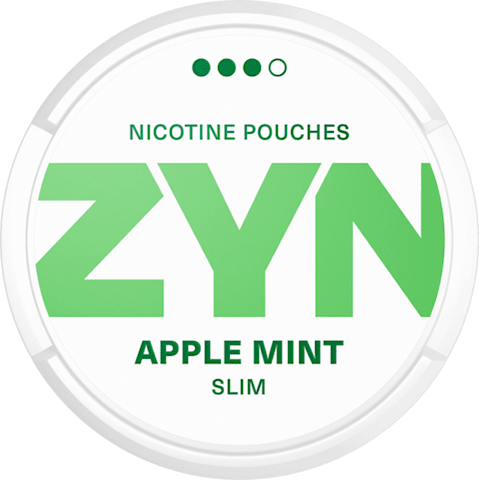 ZYN Apple Mint has a fresh and invigorating nicotine pouch flavor that combines the taste of green apples and mint.
ZYN Violet Licorice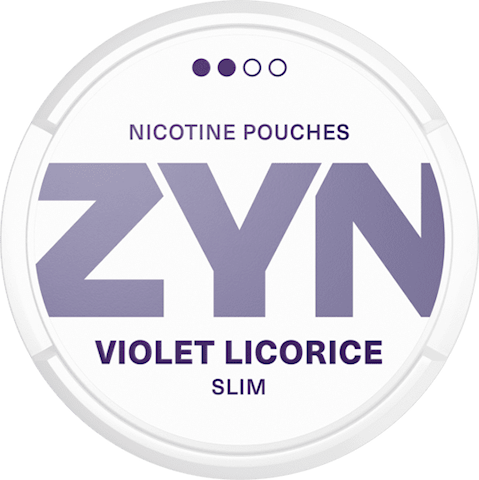 A fresh nicotine pouch with a distinct flavor of licorice, and violets with a tangy saltiness.
ZYN Lemon Spritz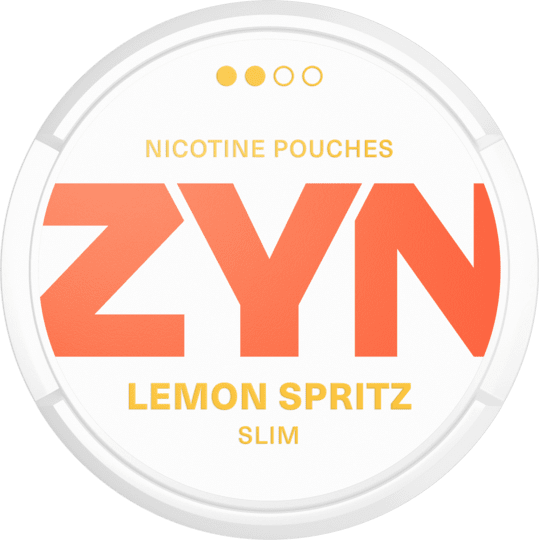 A refreshing nicotine pouch with tropical flavors of lemon, peach, grapefruit, and rose water.
ZYN Cool Mint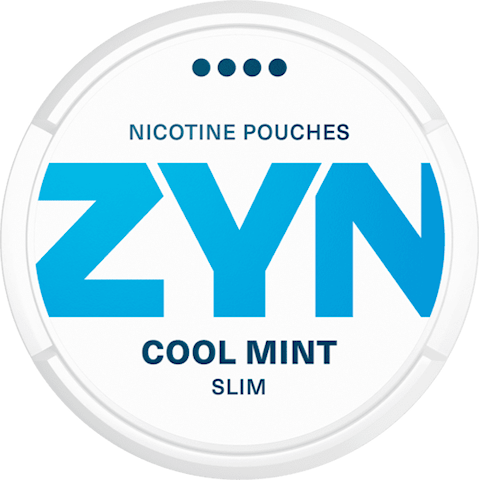 A cool nicotine pouch with a flavor of menthol and hints of peppermint.
ZYN Spearmint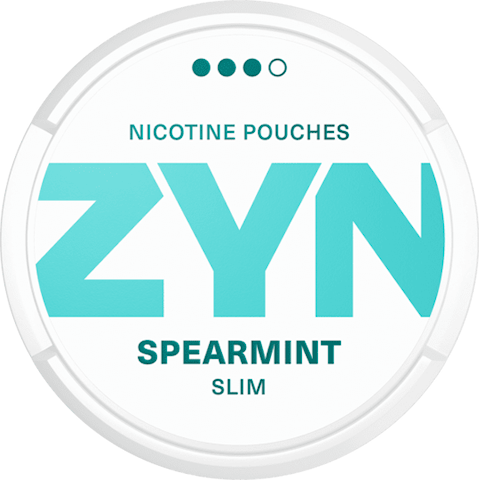 A clear mint flavor with a taste of spearmint and hints of peppermint and menthol.
ZYN Espressino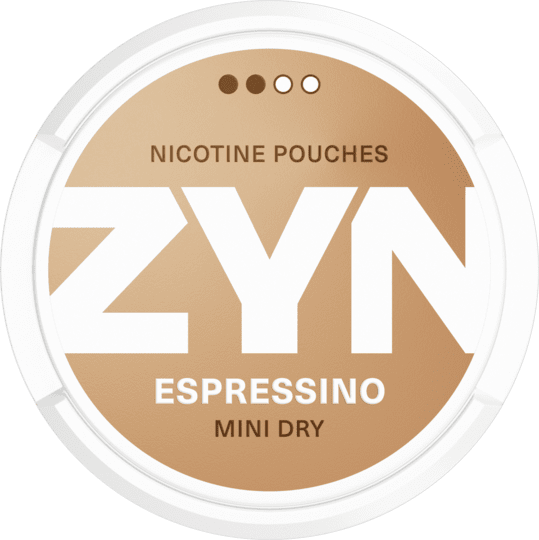 A nicotine pouch with a distinct taste of coffee with notes of chocolate, nougat, and vanilla.
ZYN Citrus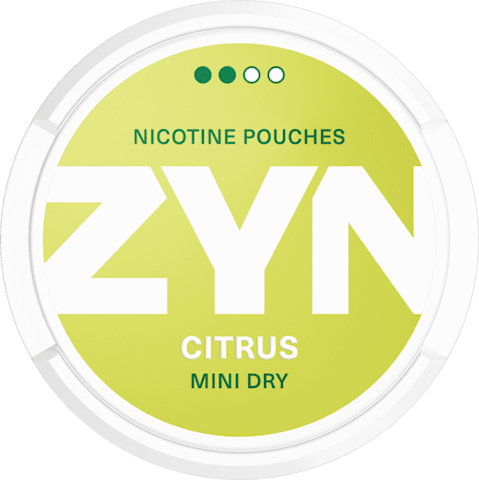 A refreshing nicotine pouch with a distinct and crisp flavor of citrus featuring notes of orange and lemon grass.
ZYN Bellini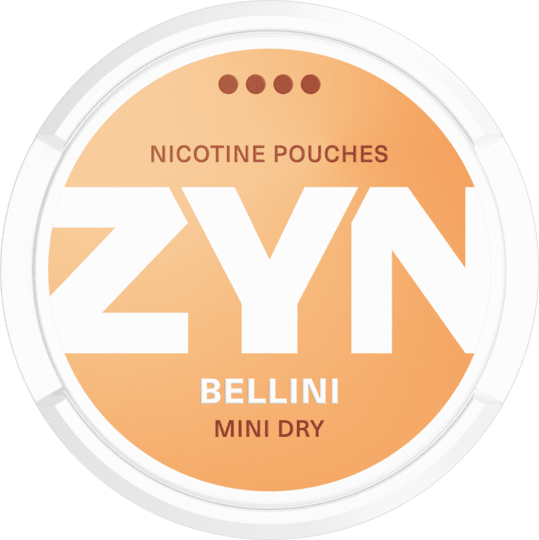 A nicotine pouch with a distinct taste of peach and fresh notes of fruit tea and green grapes.
ZYN Ginger Blood Orange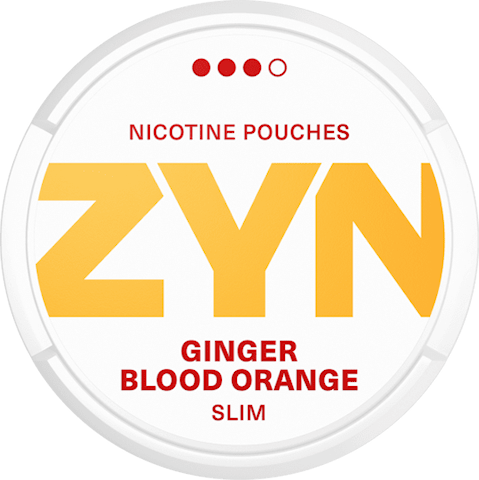 A nicotine pouch with a distinct flavor of ginger and blood orange.
ZYN Northern Woods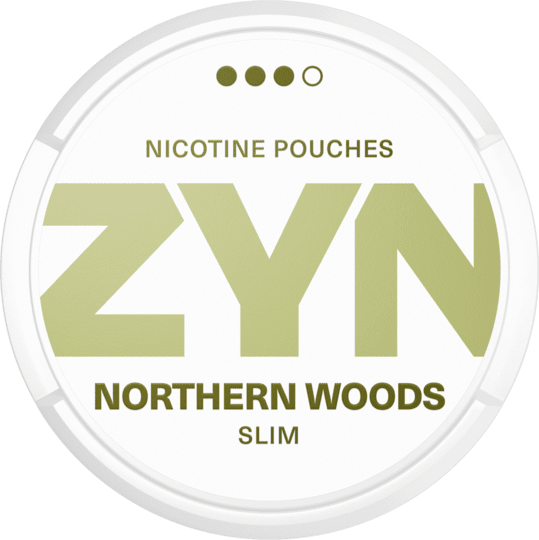 A nicotine pouch with a flavor that has a dark character, featuring the tastes of herbs, forest berries, lavender, and citrus.
ZYN format
During the initial years, Swedish Match marketed nicotine pouches as Niqopods® but currently primarily uses the term 'nicotine pouches.'
ZYN manufactures nicotine pouches in two formats, Slim and Mini dry.
ZYN mini-dry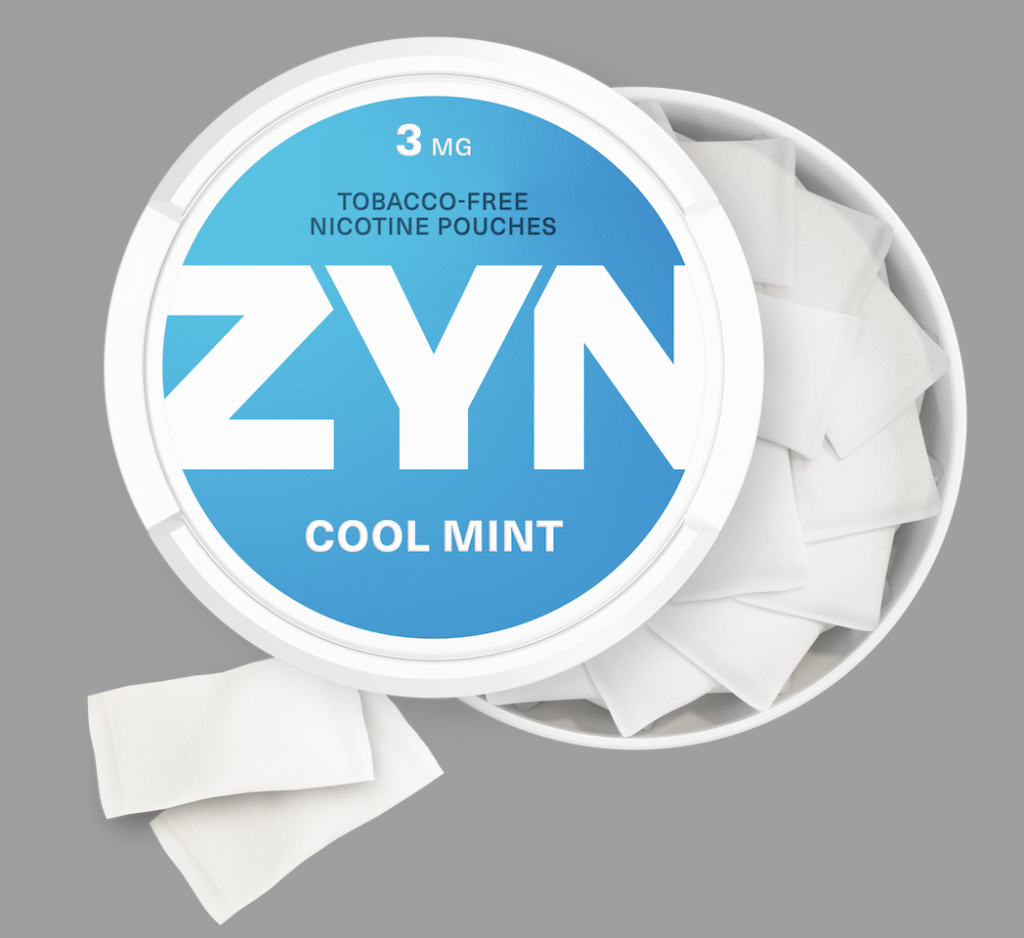 The ZYN Mini-dry is perceived to be completely dry with a moisture content of only 2.7%. This results in minimal drip of the pouches. Their smaller format makes them very discreet during use and not visible under the lip.
The Mini-dry format has a weight of 0.4 g per pellet.
ZYN slim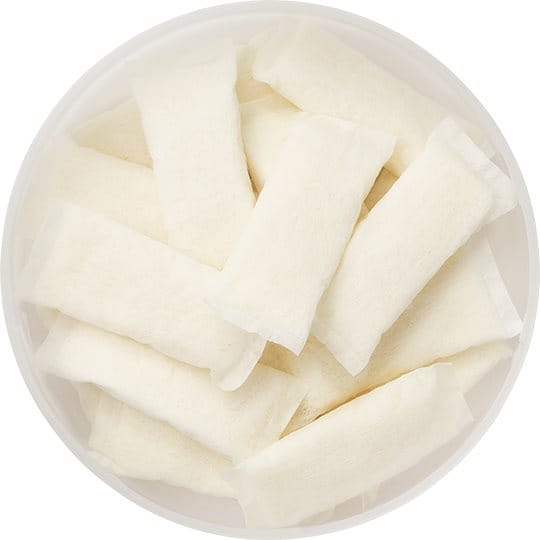 The ZYN Slim comes in the classic slim format, which is an elongated format. Within the nicotine pouch market, this is the standard format for pouches.
The pouch is dry on the surface with a moist content for low drip.
The ZYN Slim has a moisture content of 39%, meaning they run more than the Mini-Dry. However, the pouches drip relatively little during use.
The pouches in the slim format have a weight of 0.8 g.
How many Pouches are there in a can of ZYN?
A can ZYN consist of 21 pouches, and a can of ZYN Mini cointains 20 pouches per can.